Committed to eliminating poverty's root causes, Neighborhood Outreach Connection (NOC) harnesses the energy of families, schools, libraries, health providers, and other non-profits to break the pattern of generational poverty, one neighborhood at a time.
NOC's design targets poverty's root causes through a multi-faceted approach that combines educational programs, workforce development, and health screenings – all built on a strong presence within the neighborhood. NOC's seven learning centers operate within low-income neighborhoods in Beaufort County. The centers serve the residents of the neighborhoods in which they are located, allowing the program to fully immerse itself within the community. The learning centers are within walking distance to students' homes and are designed to accommodate classrooms that are equipped with computers and internet access. Furthermore, the centers are managed by trained Program Managers with support from a Neighborhood Liaison, and NOC's field staff of part-time teachers and volunteers, as well as parents. 
Education Plans:         
NOC's flagship education program (which currently serves more than 500 students) includes one-on-one after-school tutoring, a summer program for students in kindergarten through 8th grade, preschool classes for pre-kindergarten age children, and adult education. Believing a small scope of operations results in optimum student performance, NOC works with no more than 75 children at each center.
Students in the after-school program spend 4 days per week, 1½ hours a day focused on homework and tutoring. In the summer program, children spend 4 days per week, 2 hours a day reinforcing Math & Language Arts skills, ensuring that they do not lose proficiency over the summer. Program teachers include a combination of Beaufort County School District (BCSD) teachers and local volunteers who are well equipped to educate and mentor students. There is plenty of evidence to prove the effectiveness of these two programs: 95% of the students involved show progress in reading & math based on MAP test scores.
NOC understands the importance of early intervention in childhood learning, which is why it has partnered with the Beaufort County School District (BCSD), Beaufort County Library, and the Sandbox Museum of Hilton Head Island (HHI) to enroll a pilot preschool program. Following SC Learning Standards, preschool classes focus on logical thinking, language, shapes, colors, and motor skills and involve parents once a week.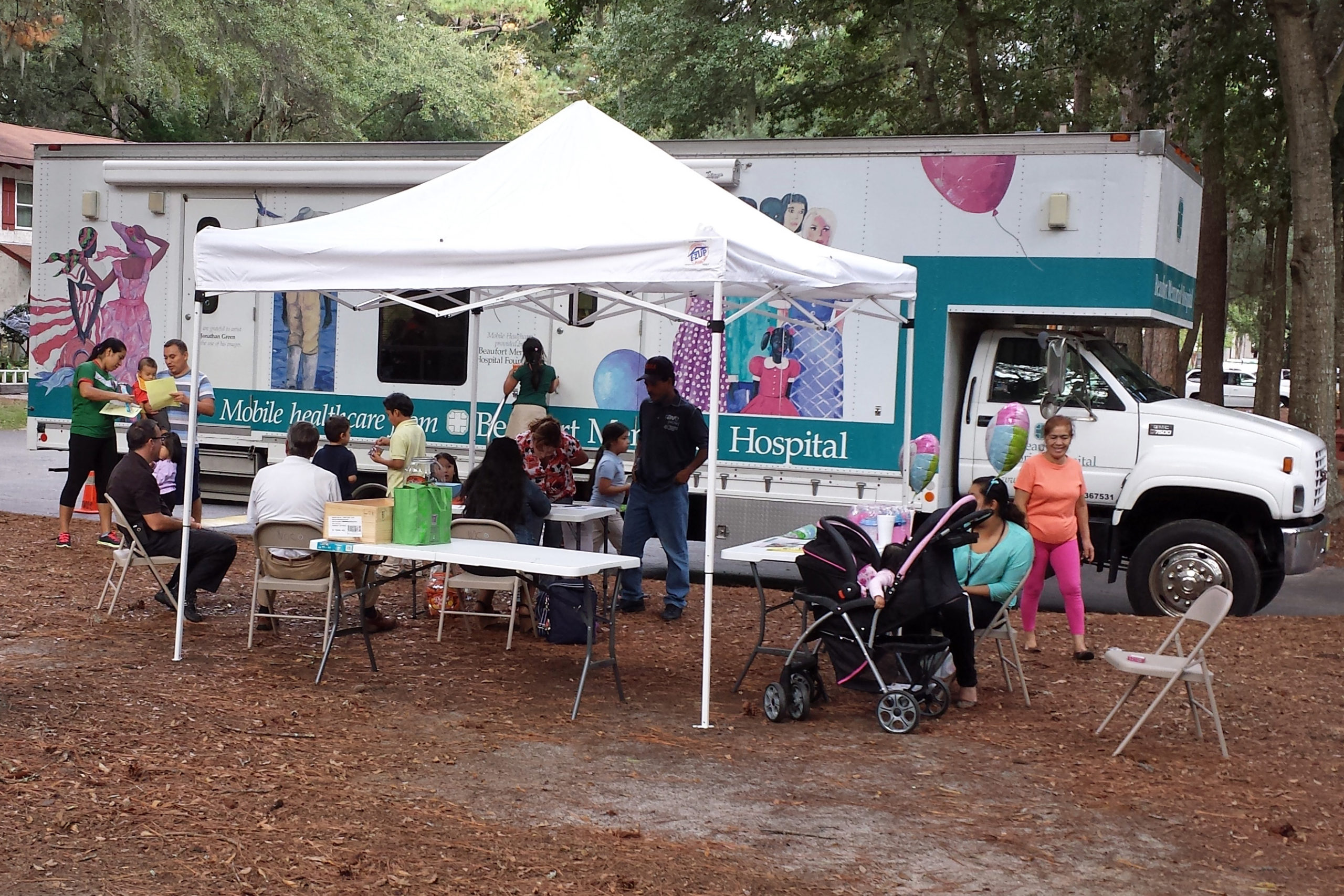 Workforce Development:         
Workforce development is implemented through adult education classes that are offered in partnership with Literacy Volunteers of the Lowcountry. Classes are scheduled at the program centers in the early evening so that adults are able to attend classes after work and get home in time for dinner. Subjects include Basic English (focusing on workplace communication), public safety, financial literacy, and nutrition and wellness.
Health Screenings:                                                                                                                      
NOC promotes the health and wellbeing of local residents in targeted low-income neighborhoods through health screenings. NOC arranges annual visits from the Beaufort Memorial Hospital's Mobile Unit, Volunteers in Medicine (HHI's Free Clinic), and the Lions Club. Health screenings focus on identifying residents with hypertension, diabetes, HIV AIDS, breast cancer, prostate cancer, vision tests, and dental needs, with referrals for needed services. More than 2,000 people in low-income neighborhoods have been screened through NOC health programs.
Community Connection:                                                                                                        
NOC's approach emphasizes community connection at every step. In partnership with local schools and using their curricula and testing tools, NOC's Learning Centers provide an effective platform to help strengthen Math and Language Arts skills following the Beaufort County School District (BCSD) curriculum. Teachers and local volunteers provide tutoring services and homework support, and parents and families are engaged in their children's learning process, fostering a supportive home and community culture that values academic excellence. Each parent or guardian signs a contract, agreeing to be actively involved in their child's learning. At orientation workshops, parents discuss challenges and obtain tools to help motivate children. Furthermore, the workforce development and health screening programs provide parents with the tools to foster their children's success. 85% of NOC parents are involved in children's learning and enrichment through NOC's education program. Some of these parents help NOC's field staff in maintenance of the centers and in hosting community events.
National Attention:                                                                                                                                   
NOC's bottom-up approach focuses on development of the individual, the family, and the community through small, low-cost neighborhood projects that can be replicated and are sustainable. The model has proven effective at every level and has received national attention for its success, with its results covered in the Wall Street Journal Market Watch, "Making an Investment in At-Risk Kids," and Real Clear Markets, "Unlearning World Bank Lessons to Fix Local Poverty." 
Academic Success:                                                                                                                     
NOC works with Beaufort County School District (BCSD) to evaluate the results of its educational programs. Testing by the Beaufort County School District (BCSD) in the period 2012-2016 showed that students who participated in NOC's after-school and summer programs made significant progress in math, reading, and language arts, narrowing the achievement gap and helping students perform at their respective grade levels. Students who attended the summer learning programs performed better on math and reading tests than the average of all Beaufort County students. During the 2013-2014 academic year, NOC students exceeded Beaufort County and NWEA (North West Education Assessment) averages, as shown below. In recent years, more than 95% of NOC children show academic progress in math and reading based on test scores (MAP, Measure of Academic Progress) administered by local public schools.
 Diminishing Crime Rate:                                                                                                                   
 In addition to academic success among students, NOC's presence in a community has been shown to contribute to a diminishing crime rate. Data from the Beaufort County Sherriff's Office indicate that reports of crime in The Oaks and Avalon Shores neighborhoods have declined substantially since NOC came into the neighborhoods. 
Cost Effective:                                                                                                                        
 Finally, NOC's model is cost effective. Facility costs are controlled by renting, purchasing small apartment units, or using facilities provided by the apartment complex and churches, and using community volunteers to renovate and maintain the units. Ongoing labor costs are low, with local teachers contracted at $30 per hour for tutoring and volunteers providing other services. NOC's investment per student is less than $1,200 annually for 180 hours (equivalent to about 28 school days) of learning time.
Again, NOC's purpose is to fight poverty by helping all individuals in the community achieve the "American Dream" of economic independence, progress, and personal fulfillment. NOC's unique model is making significant strides towards this goal by harnessing the energy of the local community. You, too, can contribute to the harnessed energy of these communities. 
Be a good neighbor by investing in NOC's mission, which will allow replication of this successful model in other low-income communities.